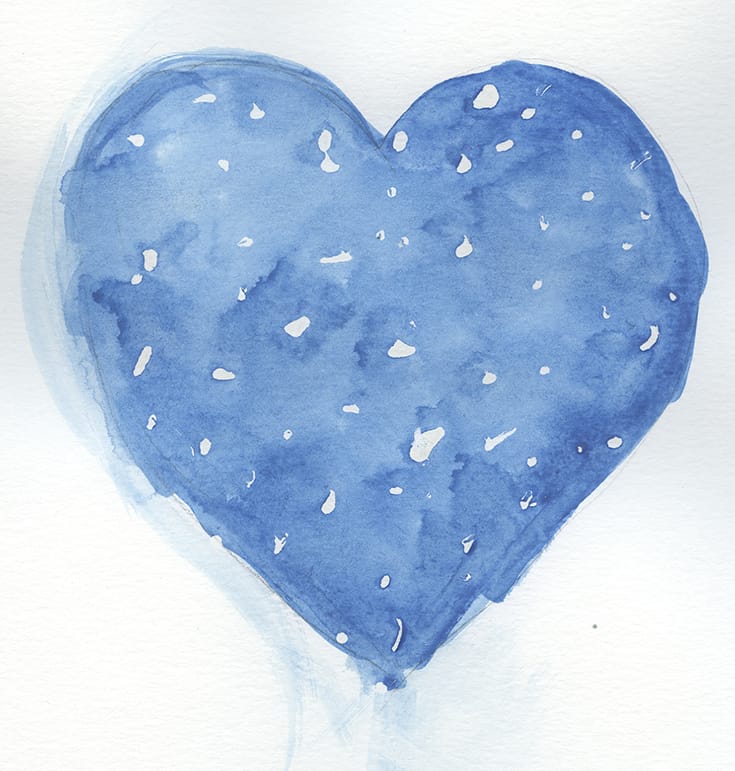 A three step contemplation to give yourself the compassion you need (and deserve).
Put both hands on your heart, pause and feel her warmth. You can also place your hand anywhere on your body that feels calming and calming, such as your stomach or face.
Breathe in and out deeply.
Speak these words out loud or softly to yourself in a warm and caring tone:
This is a moment of suffering.
Suffering is part of life.
May I be kind to myself in this moment.
May I give myself the compassion I need.
The first sentence, This is a Moment of Suffering, is intended to draw mindfulness to the fact that you are in pain. Other possible phrases are: I'm having a really hard time right now, This hurts, or anything that describes the suffering you are experiencing.
The second sentence, suffering is a part of life, reminds you that imperfection is part of the common human experience. Other possible formulations are Everyone feels like this sometimes, That is part of being human, etc.
The third sentence, May I be nice to myself in this moment, helps bring a sense of caring into your current experience. Other possible formulations are May I love and support myself now, May I accept myself for who I am, etc.
The last sentence, May I give myself the compassion I need, states that you want to empathize with yourself. You could use other words like May I remind myself that I am worthy of compassion, May I show myself the same compassion that I would show a good friend, etc.
Find and remember the phrases for these four sentences that are most comfortable for you. The next time you find yourself judging yourself or having a difficult experience, these phrases can be used to remind yourself to be compassionate. This practice is a handy tool for calming and calming troubled minds.

THANK YOU FOR READING LIONS ROAR. CAN WE ASK YOUR HELP?
Our mission at Lion's Roar is to impart Buddhist wisdom in the world today. The connections we share with you – our readers – are what drive us to accomplish this mission.

Today we ask you to establish another connection with Lion's Roar. Can you help us today with a donation?
As an independent non-profit organization dedicated to spreading Buddhist wisdom in all its diversity and breadth, Lion's Roar relies on the support of readers like you. If you have felt the benefits of Buddhist practice and wisdom in your own life, please support our work so that many others can benefit from it too.

Please donate today – your support makes the difference.


Lion's Roar is a registered charity in the United States and Canada. All US and Canadian donations are tax deductible to the fullest extent permitted by law.